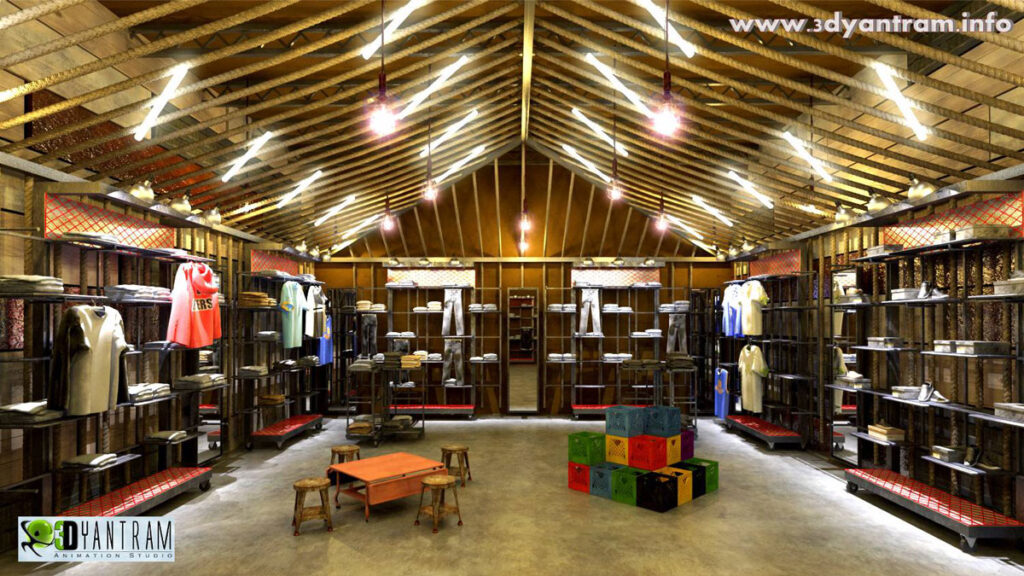 Project 37 – Retail Store view,
Client: 741. Ramsay
Location : Cardiff, United Kingdom
Description: The materials of the concrete element and the separated rectangular stainless steel racks makes the interior of shop more beautiful and unique. Idea of the square central corridor divides seating block occupies a prominent element of the cloth covered cable bare bulb hanging lamp – design by 3D Yantram animation studio.