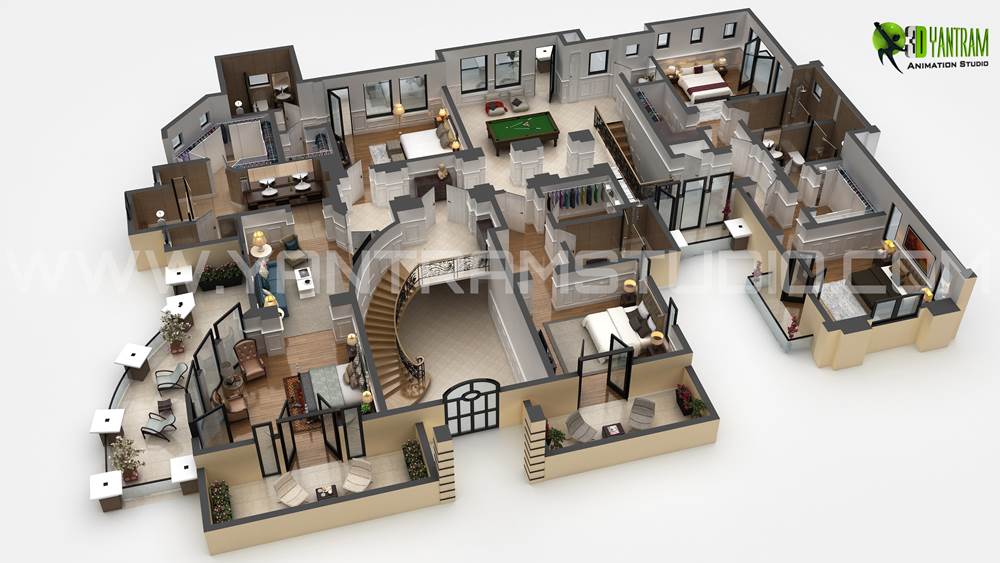 Project 1: Luxurious 3D Floor Plan design
Client: 751.Steve
Location: Miami, United States
A Luxurious 3d Floor Plan Design Ideas from Yantyram Studio will help you to design your dream house using different different furniture style and placement. Floorplan contains 5 Bedrooms with 1 Master Bedroom, 5 Bathrooms, 3 Balconies/Patio and Gaming Area – A complete set of House with semi-classic furniture and textures.
All Bedroom contains wooden flooring and other area contains marble tiles as flooring, it makes floorplan more beautiful and realistic. Each room is designed differently with unique furniture and their placement.
floor plan designer,3d floor plan design, floor Plan design companies, 3d floor plan software, online 3d floor plan, 3d floor design, Architecture 3D, illustrator, autocade , house, mansion, modern house, bunglow, townhouse, office, First Floor, Ground Floor.