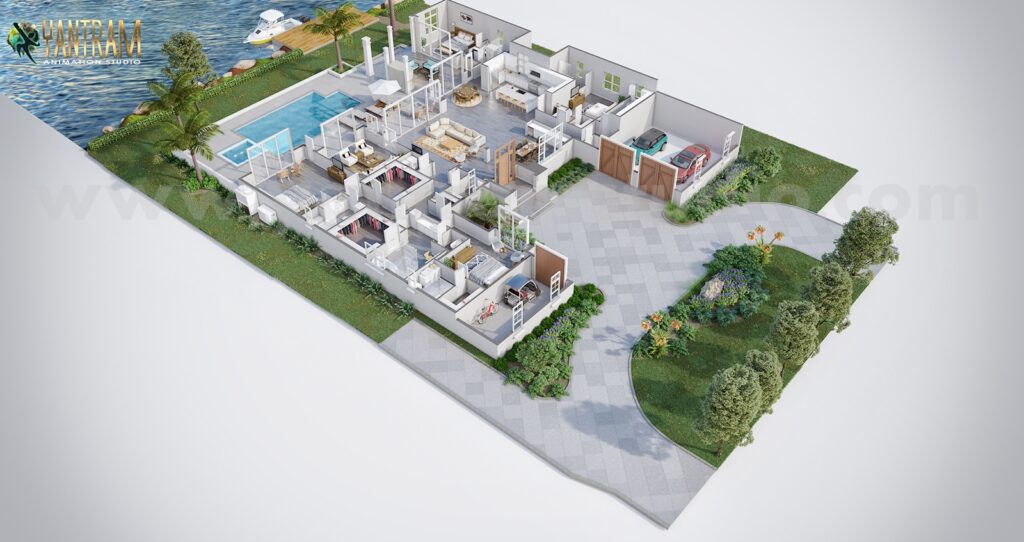 Project 1154: Bird view Residential 3D Floor Plan design with backyard pool view
Client: 975 Tulip
Location: Houston, Texas

A 3D Floor Plan creator Can Be Defined As A Virtual Model Of Floor Plan. It Is Often Used To Better Convey Architectural Modeling Firm to Individual Not Familiar With Floor Plan. Architectural 3d Studio, There Are Huge Garage For Park A Car, Walkthrough Space, A Large Spacious Living Room, Without Wall Kitchen And Dining Room Attached With Living Room, Master Bad-Room, A Beautiful Backyard With Large Swimming Pool, Meeting Room, River Drafting by Yantram 3d Floor Plan Creator, Houston, Texas.