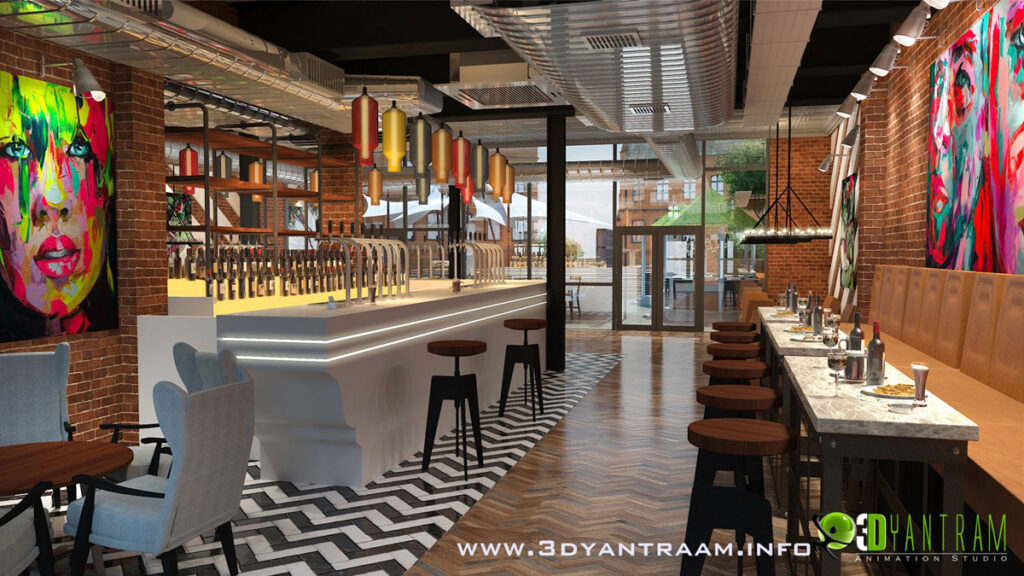 Project 6 – Restaurant Bar View
Client: 822. Van Ivan
Location : Columbus, Georgia
One Stop Solution for all your Restaurant Bar Rendering Service where you can customize and visualize your ideas for 3D Interior Bar Concept. In this project, we design the interior restaurant Bar with chairs, lighting, table. A luxurious Restaurant Bar makes image natural Rendering,3d interior design , CGI, Idea, Concept, Architectural, Façade , Elevation, Perspective view, Modern, Commercial, restaurant, companies, firm, studio, designer, architectural rendering studio, architectural visualisation studio, architectural rendering service, interior rendering services, architectural rendering companies, architectural visualization firms, 3d interior design ,3d architectural visualisation, SketchUp modeling services, 3d building drawing, outsourcing architectural visualization, architectural visualization company, architectural visualization companies.