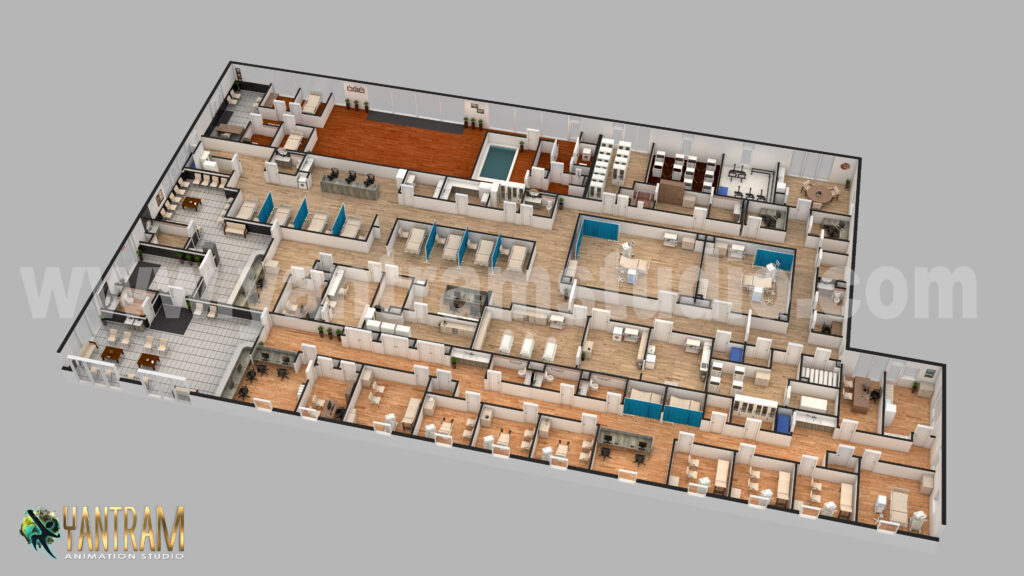 We are in Architectural Animation Services and Our goal is to do everything possible to make your stay comfortable for all your new construction. we provides all kind of services for your projects weather you are ready with concept 3d Floor Plan design or not – we can provide our best ideas to visualize your property until you get satisfied with the output.
Hospital 3d Floor Plan is one of our concept design where we had developed everything which a multi specialist hospital needs, every area developed according to size and facility needs.
We had covered Reception, Waiting Area, Emergency room, Gift Shop,3d floor Plan designer, Food Court, Employee station, Patient Rooms with washroom facility, parking, Admin offices etc.