Why Web Based GIS Application?
---
Web GIS technology has opened new paths for disseminating, sharing, displaying, and processing spatial information on the Internet
Web-based solutions provide a low-cost, efficient way to deliver map products to users
Advantages of the WEB GIS application
Planning support
Pipe Replacement
Design support
Export of Existing base map and pipe data to CAD system
Maintenance and Pipe failure
Checking performance as well as analysis
Adequate management of materials
Efficient operation
Decision making support for Investment priority(pipe replacement, etc.)
Quick response to customer's inquiries/complaints
Improvement of Water Supply Service
Utility Web GIS Applications
Utility web GIS (Water, Sewerage,)
Software Facility:
A customizable information/loading screen with a map frame
Main map windows with optional watermark/copyright text
Key map
Navigation controls, Overlay controls, Data extract & interface options
Measurement tools, redlining & printing
Querying, Including customizable map tips
Overlay access
Web based GIS and MIS system:
Infrastructure viewing and search /querying.
Layer Management
User Management
Report generation and printing.
Customer Query
Pay Billing
Interactive GIS IN ACTION./
"Geographic information system (GIS) is an effective tool for storing, managing, analyzing , displaying and dissemination of spatial data & non spatial data"
GIS Mapping & Data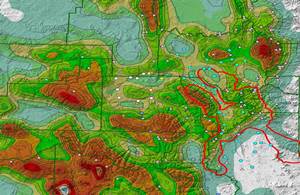 Yantram is an offshore GIS value added services provider! It specialises in undertaking GIS contracting services for various counties and municipalities to create, update and maintain the GIS data using GIS Mapping & conversion, Digital Image Processing, Landbase Data Mapping, Rectification of Orthophotographs, Conversion of paper maps to GIS etc...
Remote Sensing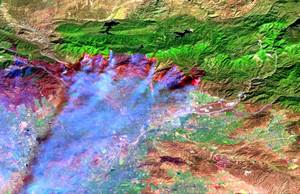 We offers remote sensing services to its clients worldwide. The services ensure accurate and cost-effective data collection which is important input for planning and designing of mapping projects. Yantram 's expertise in remote sensing branches out to meet classification, image correction, image enhancement, image processing, and change detection services.
Image Process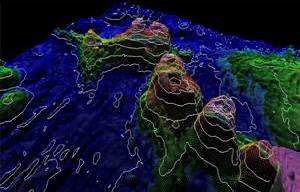 Our high resolution satellite imagery,image processing services for analysis to support GIS mapping and research apps. We specializes in satellite imaging collections, producing seamless orthorectified imaging mosaics, DEMs and 3D Digital Terrain Models for many industries using CAD and GIS apps utilizing high,medium resolution mono and stereo satellite image.
Industry Research & Investigation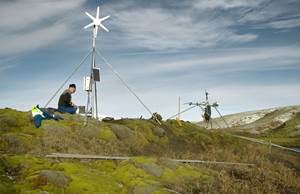 We provide a common platform for utility companies enabling them to access business data, update network information, and manage asset records and network information.We help State and local governmental organizations to use GIS technology to make better decisions, improve operations and services to citizens, and maximize their return on investment.
Yantram SERVED INDUSTRIES in GIS
We served the industry where visualization required!
Remote Sensing & Image Processing
Remote Sensing
Image Enchantement.
Interprétation
Object based image classification
Facture Extraction
Customer QueryDEM extraction from high resolution stereo imagery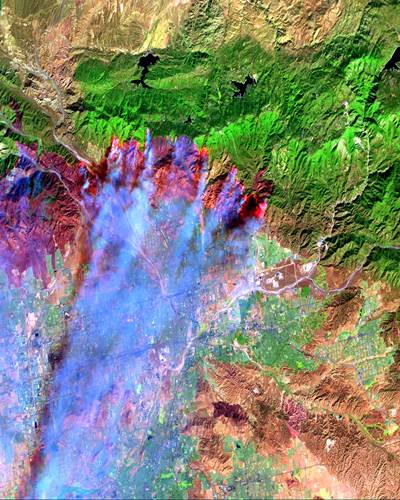 Image Processing
Multi sensor image fusion
Ortho rectification and Ortho photo interpretation
Image Geo referencing
Image Mosaic king
Image Tone Balancing
Data Merging
Image filtering
Band rationing
Edge enhancement & Histogram equalization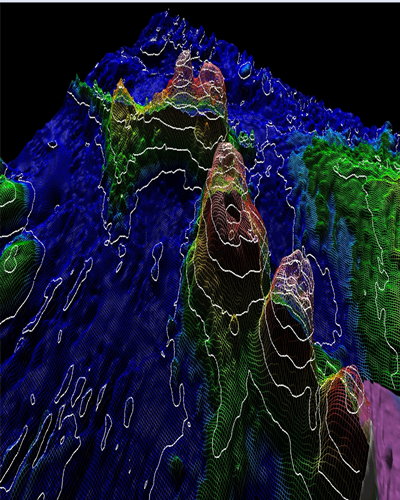 Yantram SERVED INVESTIGATION & GIS SERVICES
We served the industry where visualization required!
Natrual Resourse Managment
Water Utility Management

Urban/Municipal GIS

Industrial GIS

Rural Development
Oil & Gas Utility

Wind Mill
Tele Communication

Real Estate

ERDMP

Public Transport
Tourism

Public Health
Natural Resource Planning & Management
Land use/Land cover mapping using satellite data
Vegetation mapping with emphasis on bio-diversity, biomass, species diversity, crown cover density etc.
Forest mapping
Drainage Pattern of the area
Soil mapping
Slope Analysis using Digital Elevation Model (DEM), Digital Terrain Model (DTM) etc.
Watershed Prioritization for treatment purposes
Catchment Area Treatment
Landslide zonation and mapping of vulnerable areas.
Socio-economic parameters in watershed management
Flood plain mapping
Wetlands Management
Eco-system Assessment
Disaster Management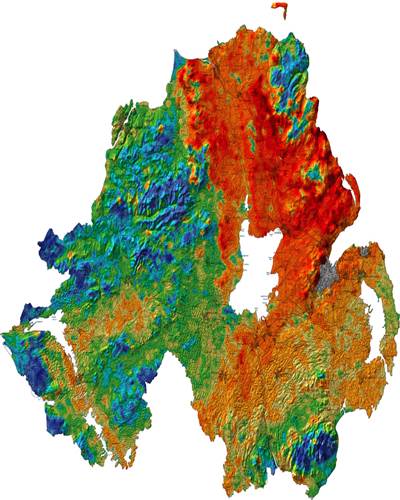 Water Utility Management
Image Procurement
Base map creation
Existing data conversation in GIS software
Utility GIS Mapping, Consumer Survey and Data Integration
Water Distribution Network including Valves, ESR, WTP etc. Hydraulic Modeling using surveyed demand / population for base, forecasted and ultimate stage scenario.
Waste water distribution network
Water Pipe line leak detection & topographic mapping
Energy Audit (Preparation of DPR to detail energy savings schemes)
Water Audit (Preparation of DPR to detail NRW in the system and improvement plan)
Supply and installation of flow meters (Electromagnetic and mechanical)
Development of water billing software including quarterly bill processing

Urban/Municipal GIS
Image Procurement
Base map creation
Preparation of town development plan
Preparation of town planning scheme
Property survey measurement
Infrastructure survey
Photographs linking of each property
Urban water utility management & GIS database creation
Geo-Spatial data integration
Slum survey & GIS mapping ( As per RAY )
Web based Customized application & portal

Industrial GIS
Image Procurement
Base map creation of industrial Estate
Infrastructure survey & measurement
Photographs linking of each Infrastructure
Industrial water utility management & GIS mapping
Waste water utility management & mapping
Geo-Spatial data integration
Risk Assessment & management
ERDMP in industrial estate
Web based Customized application

Rural Development
Admin Boundaries
Rural land records mapping
Rural Asset Mapping
Infrastructure facility Mapping
Critical Navigation Services in far-flung rural areas
Natural resource inventory mapping & analysis
Socio-Economic data analysis
Rural land use planning
Health Infrastructure mapping & analysis
Management for rural public engagement
Oil & Gas Utility
Admin Boundaries
Rural land records mapping
Rural Asset Mapping
Infrastructure facility Mapping
Critical Navigation Services in far-flung rural areas
Natural resource inventory mapping & analysis
Socio-Economic data analysis
Rural land use planning
Health Infrastructure mapping & analysis
Management for rural public engagement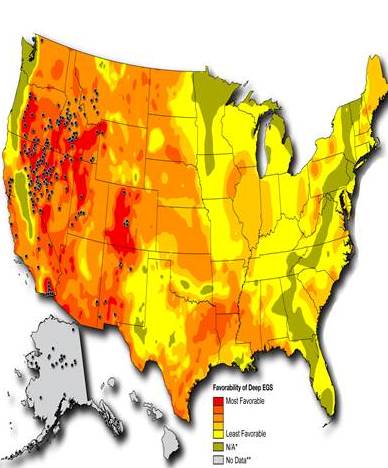 Wind Mill
Wind Turbine Site Selection
Wind turbine location mapping
Wind power line network distribution
Asset Management
Optimizing assets
Engineering Environmental Studies
Grid Analysis
Land Management
Market Assessment
Reducing maintenance costs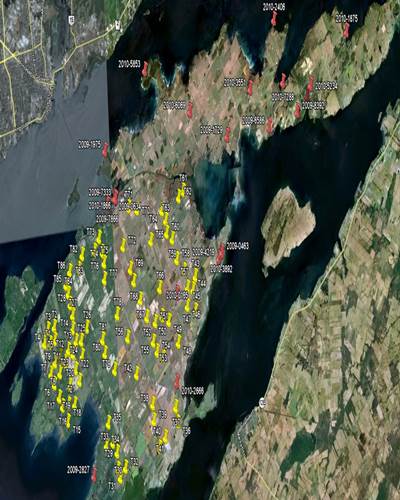 Tele Communication
Fixed wireless network distribution & mapping
Mobile wireless network distribution & mapping
Macro cell network designs (GSM, CDMA)
Micro cell network designs (WLL)
3rd generation networks distribution
Cable line survey & mapping
Site acquisition
Implementation
Expansion
Market research & survey

Real Estate
Infrastructure inventory Map
Site Selection for Infrastructure
Land use planning & analysis
Optimization of Road Corridor & Infrastructure
Location Survey and Land Acquisition (As per ROR)
Development of planning & feasibility Study
Plan implementation
Plan evaluation, monitoring, and feedback
Environmental Impact Study, Management, Mitigation
Utility network (Hydraulic, Sewerage & Gas line)mapping & analysis
Plan transparency for citizen engagement
Improved communications during a crisis

ERDMP
Identification and mapping of key tactical and strategic facilities
Road access for evacuation route at the time of emergency
Damage assessment, identify casualties, and prioritize for allocation of public safety resources
Inventory of the facility (hazardous materials)
Fire & Rescue Team
Logistics
Medical aid
Security & Civil protection
PPE's & Fire –detection & Protection Locations
HSE Dept
Emergency Dept & Services-On-site & Off-site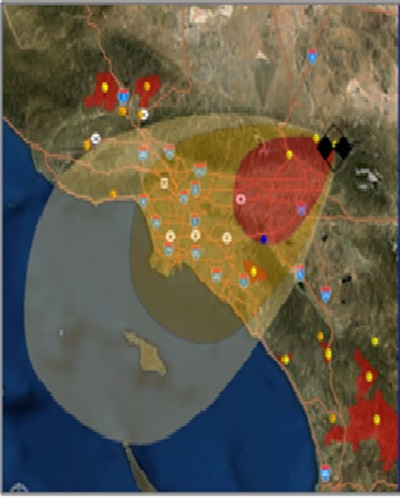 Public Transport
Visualize road information
Vehicle route network
Visualize Route guidance & Decision make alternative route
Location search
Visualizing stop & upcoming stop time
Geo coding stop location
Real time vehicle position service
Nearby stop service
Vehicle stop time service
Vehicle stop wise tourism information
Traffic analysis & management
Market research & Vehicle route management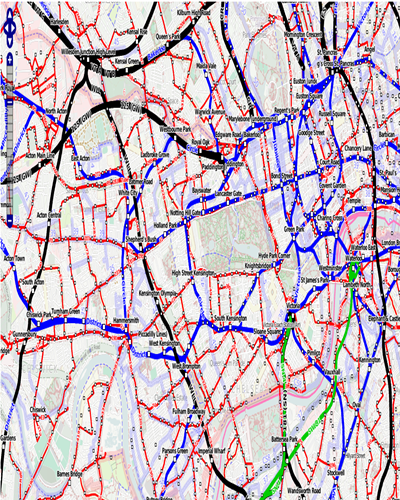 Tourism
Visualize road information
Vehicle route network
Visualize Route guidance & Decision make alternative route
Location search
Visualizing stop & upcoming stop time
Geo coding stop location
Real time vehicle position service
Nearby stop service
Vehicle stop time service
Vehicle stop wise tourism information
Traffic analysis & management
Market research & Vehicle route management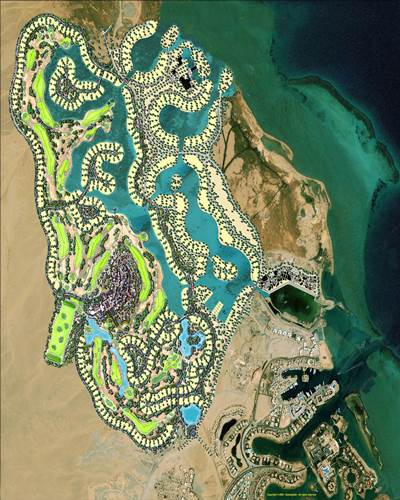 Public Health
Public health infrastructure mapping
Research Tools and Planning
Spatial Decision Support Systems
Identify of risk location
Study Vulnerable area
Emergency Response Systems
Manage at the emergency time