exterior rendering services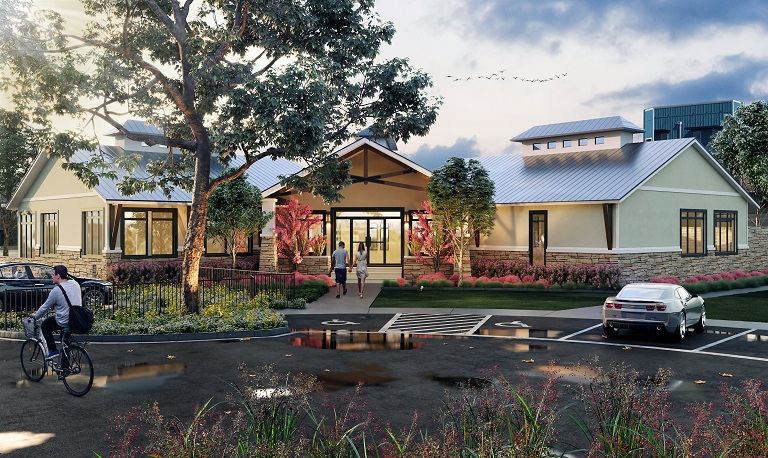 Residential Exterior rendering
Time Frame
1st Proof in 3-5 Business Days
Yantram has outsourcing Architectural Rendering Studio. We can promote the marketing for residential properties. We are happy to provide the Exterior Rendering Services, 3D landscape design services that will fulfil your business's needs. Small / Big Home3D Exterior Design Firm, Bungalow, High Rise Building 3D Exterior View, 3D Exterior Modeling Villa, Condominium House, Museum, Apartment, Community, Club House, Pods, showroom may need 3D Exterior Rendering Services at different times.
We Create Innovative Residential Building Rendering, VR Developers & 3D Exterior Architectural Rendering Firm that lend a classy touch to the ambience. Our designs are modern and will leave any visitor impressed. We focus finest quality raw materials and advanced technology in designing our range. We Offer services like residential 3D Walkthrough, 3d rendering, architectural exterior rendering, 3d exterior design, 3d building drawing, architectural visualization, architectural rendering, architectural illustrations, architectural designers, 3d home elevation, Building Exterior Design Services.
Commercial Exterior rendering
Time Frame
1st Proof in 3-5 Business Days
As an architectural rendering company Yantram is proud to offer Commercial Building Rendering & architectural rendering service like a 360 panoramic tour in all countries. We understand that each business type requires a specific service, and we are happy to provide the services that will fulfil your business's needs. Yantram Exterior 3d design Architectural rendering studio is the best in cgi architecture, 3d render house , 3d rendering building, photorealistic exterior rendering, 3D exterior house design and photo-realistic renderings firm offering an affordable price to accommodate your needs.
We will keep your Architectural 3D rendering business firm looking 3d house exterior & 3d home elevation view, scheduling the work to be done at a time that will avoid interference with your business operations and allow the job to get done the way you want it. We have commercial building renderings Services equipment that will complete the task and provide professional 3d architectural visualization services, Branding services for 3d architectural rendering, exterior home renderings, rendered house designs, 3d exterior visualization, 3d exterior architectural designers& get best results within almost valuable budget.